My first good successfully cleo myth ever what i finished. Its general Grievous from Star Wars Episode 3: The Revenge of the sith. He will spawn at the Golf club near Las venturas in the north.
He got a Katana so better becareful he also has many health.
Script made by Me, [NWA]Shadowmaster Skin made by unknown i dont know sry. I found it in a skin selector img file.
More info in the readme
General Grievous Myth
Pics: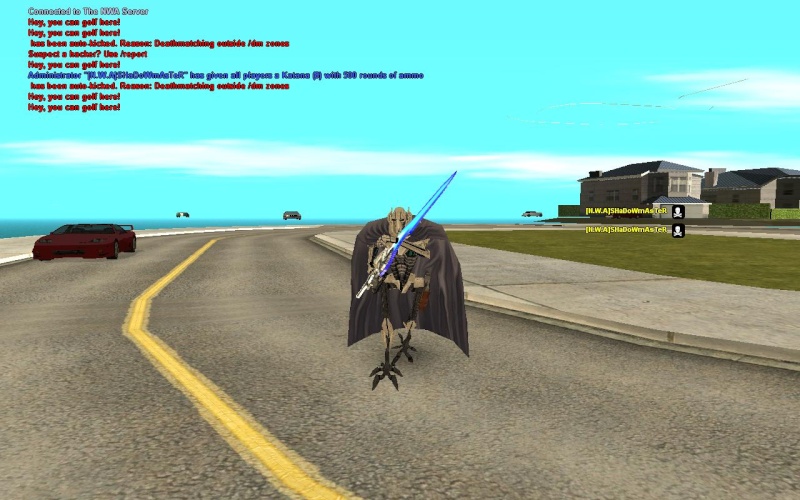 BTW, i got this Katana mod from Xander Files mod.
---
Permissions in this forum:
You
cannot
reply to topics in this forum